Propane Powered Generators Q&A
Advanced Propane Helps Keep Your Home Safe When The Power Goes Out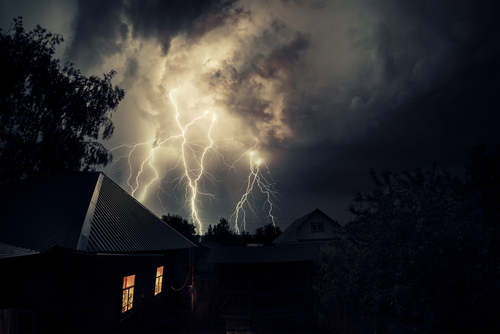 With a colder than normal winter forecast for Central Tennessee and Southern Kentucky this year, the last thing you need is a weather event making your home uncomfortable or dangerously cold.
It's exactly where a propane whole-house backup generator can give you some added peace of mind! What's better is that Advanced Propane can provide expert propane generator installation along with propane tank installation and dependable propane delivery.
If you're not familiar with propane generators, we've put together five facts to show why they're a great choice for your home:
1. How Do Propane Backup Generators Work?
If you lose electricity in your home, your propane whole-house generator gives it about 10 seconds to see if the power outage is simply momentary. If the power still isn't restored, the generator automatically starts up and you have electricity in your house.
When your electrical service has been restored, your generator will switch off automatically. This is far safer than a portable generator, which requires you to go outside in the rain—or dark—to start it or stop it.
2. What Can a Propane Generator Power?
A propane whole-house generator may be used for so much more than just keeping the lights on! With a backup generator, your HVAC system will keep running so your home stays comfortable, and the security system will have the power to protect your home.
It also keeps your refrigerators and freezers at a safe temperature. Instead of throwing all that food away—including the money you spent on it—you'll be able to cook and eat it. You'll be able to work from home, watch TV, play games, and do other activities. You will be able to use essential medical equipment like as electric wheelchairs and CPAPs because they will have the power they need.
3. How Long Can a Generator Run?
How much propane you have will determine how long your generator can provide power to your home.
The majority of generator propane tanks are 500 to 1,000 gallons in size. On average, propane whole-house backup generators use between two and three gallons an hour. With that figure, a 500-gallon tank will power your home 24/7 for a week, and a 1,000-gallon tank will provide continuous power for two weeks.
4. Will Propane Still Be Good If It's Been in the Tank for a While?
One of the reasons why propane whole-house backup generators have an edge over diesel-powered generators is the fuel. Diesel gets old over time and becomes unusable. In fact, it may go bad in as little as six months if not used. Propane, on the other hand, does not degrade, so it will be able to power your generator whenever you need it!
5. How Long Do Propane Whole-House Backup Generators Last?
With regular, professional generator maintenance, your generator could last 30 to 40 years! In addition to those tune-ups, you can do some basic tasks to make sure your propane whole-house backup generator is ready to use when you need it.
A generator that is left idle for a long time can develop problems that might cause it to break down when you need it most. At least once a month, start your generator and let it run for roughly 20 minutes. Power it up to a full load and pay close attention for any issues. If something doesn't work or sound right, get in touch with us right away so we can check and, if needed, fix it so you're ready for an outage. 
Make sure your propane tank is full so that it will have enough fuel to last an extended outage.
Keep a clear area around the generator and remove twigs, leaves, and other debris that can block exhaust vents and cause the generator to overheat.
Make sure to log each time your generator turns on, noting how long it runs and any issues that you observe.
Keep your home safe and comfortable with a propane whole-house generator and the assistance of Advanced Propane! Contact us today to learn more.