How Much Is Propane Per Gallon?
Enjoy Great Pricing and Great Service with Advanced Propane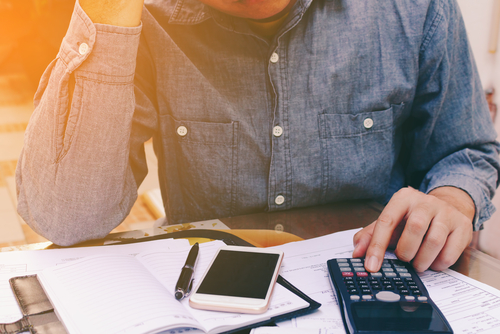 Many families use propane because it is a reliable and fairly inexpensive energy source when compared to heating oil or electricity However, with the recent talk about rising fuel prices, you may be concerned about your propane costs this coming winter.
Rest assured that Advanced Propane is here for you with propane pricing that is always amongst the most competitive in the state. Additionally, we offer pricing and payment options that give you the freedom to manage your propane costs in the ways which work best for your needs.
In case you're wondering how prices come to be, we're here to show you how the price you pay for propane is ultimately determined.
How is Propane's Price Per Gallon Determined?
The cost of propane per gallon is not only based on simply supply and demand. There are other things to consider, like the weather, international affairs, etc. Let's explore some of these in more detail:
Crude oil and natural gas prices. Most of the propane in the U.S.—approximately 70%—is created as a byproduct of natural gas processing, so any changes to natural gas production will have the most significant impact on propane production levels. The other 30% of our propane supply comes from crude oil processing, so global oil markets can impact your propane price per gallon as well.
Weather. Because propane is used for residential and commercial heating throughout much of the country, whether both near to and far from you can influence your propane pricing.
This winter is forecast to be colder than normal here in Middle Tennessee and Southern Kentucky. However, because propane is used in a wide range of appliances year-round, more than winter weather can impact propane costs.
Here's an example: A summer hurricane near a major propane distribution center can have ripple effects on propane distribution and pricing for weeks if not months afterward.
Location. If you live close to a propane storage and distribution hub, the less you'll pay for propane. Inversely, the further away you are, the more you may end up paying for your propane.
How Do I Better Control My Propane Costs?
There are multiple ways to reduce your propane usage to help keep your propane costs down!
By properly using a programmable or smart thermostat, you can save 10% or more on your propane home heating costs. Additionally, here are some recommendations from the U.S. Department of Energy for programmable and smart thermostats.
When you're at home and awake, set the thermostat for 68°F.
Lower temperatures by 10° for the hours you're asleep or out of the house. 
Water heating is the second-biggest user of propane in your home, after home heating. Did you know that by simply turning down the thermostat on your water heater from 140°F to 120°F, you can save up to 10% on monthly energy costs? Not only that, but your water will still be hot enough for bathing and cleaning, all while reducing the risk of scalding injuries.
Looking to Switch Propane Companies? Look No Further Than Advanced Propane.
Advanced Propane customers have even more options when it comes to managing their propane costs to best suit their needs and their budgets. Skip our on higher winter propane bills with our Budget Billing! You get to spread out your propane costs over 12 easy, affordable monthly installments so you are not stuck with big bills during the holidays or right before tax season.
For competitive pricing and reliable propane delivery, you can't beat Advanced Propane! Become a customer today.