Which Propane Tank Size Is Best For Your Home?
Advanced Propane is Your One-Stop Shop for Propane Tanks of All Sizes.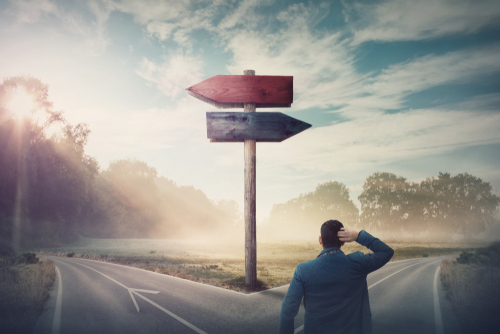 If you're needing to add a propane tank to your Tennessee home, Advanced Propane makes it easy!
We carry a wide range of propane tank sizes to make sure that you have the perfect model that best meets your needs. From there, we'll handle your propane delivery all year long so your home is kept safe and comfortable.
Additionally, we provide expert propane tank installation whether you choose an aboveground tank or wish to have an underground tank. Rest assured that whichever option you choose, your tank will be installed to meet all safety regulations and local codes.
What's even better? Our affordable propane tank leasing makes having a propane tank easy and worry-free! That's because you aren't stuck with the up-front purchase and installation costs, plus, we handle all the maintenance and repair work for your tank.
What Size Propane Tank Do I Need?
We've put together a list of common propane tank sizes and their uses so you have a good idea of what size tank may work best for you:
120-gallon tanks are ideal for powering one or two propane appliances, such as a water heater.
250-gallon tanks are good for two or three appliances like a range, space heater, or pool heater.
320-gallon tanks are recommended for homes with more than three appliances. They may be used for whole-house heating if your residence is under 1,000 square feet.
500-gallon tanks are most needed for whole-house heating in residences over 1,000 square feet.
1,000-gallon tanks are mostly used in commercial or industrial applications. They are used residentially in very large homes that use propane for home heating and many other appliances such as pool and spa heating, water heating, ranges, and fireplaces.
How Much Propane Do Will I Use on Average?
There are several factors that determine your average propane usage.
If you use propane for home heating, the size of your home, along with how well it is insulated, and the efficiency of your propane heating system all play a large role in that.
How many propane appliances are in your home currently? If you have several propane appliances such as a water heater, range, fireplace, and clothes dryer—as well as a propane heating system—you are going to need a larger tank than if you only use propane for one or two appliances and not for home heating. We'll thoroughly go over your propane usage with you to make sure you have the proper sized tank.
We also discuss your future. For example, if you are planning to grow your family, have elderly parents move in with you, or have adult children moving back home, you'll be using more propane, especially for heating and water heating. Other things that may influence your future propane usage include building an addition to your home or turning an attic or sunporch into a finished interior space.
For complete propane tank services, you simply can't beat Advanced Propane! Get in touch with us today. We'll be happy to help you get started installing a propane tank at your home!