Common Propane Space Heater Options
Space Heaters Help Generate Warmth…No Matter the Season!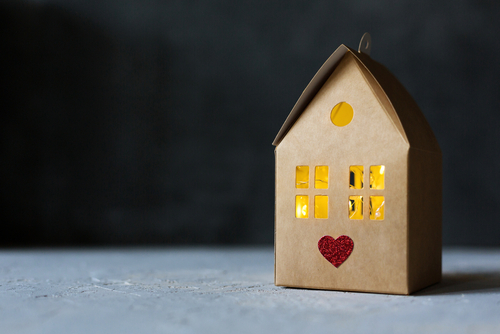 Throughout the heart of the winter season, there's no doubt you've likely found a space in your home that is left unheated or simply not adequately heated for day-to-day use.
If that's the case, then Advanced Propane is here to help! We sell, install, and service quality propane space heaters from top brands including Heatstar, Empire, HearthRite, and Sun Star.
You can use space heaters to provide warmth to your unheated sunporch so you have a scenic place to relax, your finished attic that is now a home office, or a workshop in your garage or shed so you can work on projects any time of year.
If you've never used space heaters before, let's get you up to speed on the options you have:
Direct-Vent Space Heating
A direct-vent space heater generates heat in a sealed combustion chamber. This allows it to be vented directly out of your home through a wall.
Direct-vent space heaters offer many distinct advantages. You can precisely control the heat with the ability to vary intensity and fan speed. Some models even come with programmable thermostats and other advanced settings.
They offer economical and unobtrusive heating without the hassle and expense of running your home's heating system into the space at-hand. All that is needed is one hole on the exterior wall for the venting!
However, because of the need for ventilation, direct-vent space heater installation is more expensive than vent-free space heaters.
Vent-Free Space Heating
Vent-free propane space heaters are the most affordable heaters to install. They also offer greater flexibility for installation as they can be installed on the interior as well as exterior walls.
On the flip side, vent-free heaters do not generate as much heat as direct-vent space heaters. Vent-free space heaters are deliberately designed with a limited capacity to burn fuel per hour since they don't vent exhaust outside of your home. Modern vent-free propane heaters also have safety features such as oxygen depletion sensors, overheating protection, and automatic shutoff.
Propane vent-free space heaters are not allowed to be installed or used in bedrooms or other sleeping areas. Before you choose a propane vent-free space heater, check your local codes as many communities prohibit the installation of these altogether.
Propane Space Heating Safety Tips
Your propane space heater should be plugged into with a ground fault interrupter.
Make sure to switch off the space heater before you step out of the room, no matter how short a time you think you'll be gone.
Keep a clear space of at least three feet around the space heater.
Children and pets need to always keep at least three feet away from space heating appliances.
Do not place blankets next to—or on—the space heater to warm them.
If you are using a freestanding propane space heater, only us it on non-combustible flooring such as tile.
Carbon monoxide detectors are not made to detect propane gas. Consider installing propane leak detectors in rooms where you use propane space heaters.
You can't beat Advanced Propane for reliable propane services! Become a customer today and experience the difference we can make for you.