Why Gas Appliance Installation Is NOT a DIY Job
Always Call the Professionals to Safely Install Your Propane Appliances!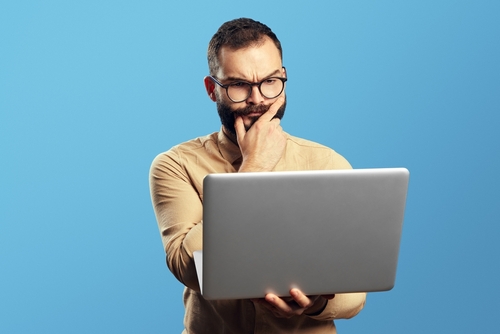 There are lots of do-it-yourself projects around your home. These include things like painting, installing a new sink faucet, or, if you're feeling ambitious, building things like decks or built-in bookcases.
Some projects, however, are best left to the professionals. One of those projects is installing propane appliances in your home.
Advanced Propane can install your home's propane appliances expertly and safely, as well as run gas lines from your propane tank. We'll be happy to help you on your next project, and stress that you never undertake challenges like this yourself.
Here's why:
Safety Is Paramount
Choosing to hire a trained professional for the installation of gas appliances in your home is not just advisable, it's necessary. Incorrectly installed equipment can cause serious risks such as propane leaks and other hazardous issues. The safety of your home and loved ones is simply too important to leave to chance.
While propane has an outstanding safety record, it is still a flammable gas in certain conditions. A propane leak in your home can accumulate and be set off by sparks caused by using the phone, light switches, lighting candles or cigarettes, or using appliances.
Highly-Pressurized Systems Must Be Handled Properly
If an appliance is being newly installed in your home, a specialist will be required to extend or fit a gas pipeline that suits it. This project should only ever be handled by a trained professional who knows thoroughly how such systems function.
Highly pressurized propane gas is stored in your tank, and a regulator reduces the pressure of it before entering your home. The settings for natural gas differ from that of propane, so if the regulator isn't adjusted correctly it can result in a dangerous gas leak occurring, whether pressure is too high or too low. This is why we are required to do a pressure test if you ever experience a propane run out.
Not only does the regulator control pressure, but it also maintains a precise mix of propane and air that is necessary for efficient combustion. If any repairs or modifications are made by someone with inadequate knowledge, this ratio can be disrupted. This kind of situation often results in dangerous levels of carbon monoxide being produced.
Replacing a gas appliance is not nearly as straightforward as plugging it in and flipping the switch; rather, you may need to set up or connect an exhaust pipe or flue depending on your current system's setup. Ensuring that your appliances are adequately ventilated is paramount for safety and should never be taken lightly.
There are multiple codes regulating ventilation in different settings, and a lack of proper venting can result not only in subpar performance but also an accumulation of hazardous carbon monoxide.
DIY = Kiss Your Warranty Goodbye!
Virtually all gas appliance manufacturers stipulate in their warranty that installation and service must be done by trained gas appliance service technicians.
If you install your appliance yourself, you will likely void the warranty. That puts you on the hook for all repair costs in the future, including anything that would otherwise have been covered by the warranty.
Ready to upgrade to high-efficiency propane appliances in your home? Contact Advanced Propane today to get started. We'll be happy to help.