How Long Will My Water Heater Last?
Upgrade to a new propane water heater with Advanced Propane!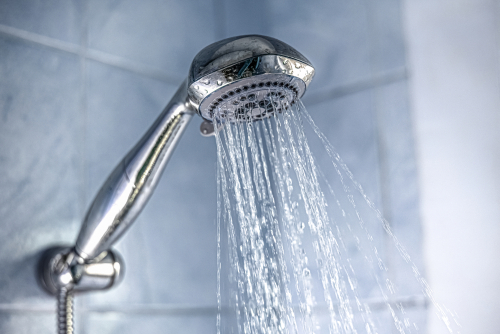 Choosing the right water heater can greatly impact your home's comfort and energy efficiency.
If you spend some time selecting the right water heater, you could save hundreds of dollars every year. This is because it contributes to approximately 20% of your energy costs. So, it's a good idea to choose a cost-effective water heater.
Don't wait until your home's water heater reaches the end of its life expectancy. Contact Advanced Propane now to begin preparing for a water heater replacement. We provide expert water heater installation and service of top-quality water heaters from leading makers including Rheem, Nortiz, and Lochinvar.
Replace your water heater before it fails to avoid the stress of making a rushed decision and dealing with potential water damage and associated costs.
The most pervasive cause of water heater breakdown is the corrosion inside the tank from sediment buildup.
Water heaters and their life expectancy
The typical lifespan of a storage water heater with a tank is around 8 to 10 years, but it may differ based on the level of maintenance it receives.
If you don't know how old your water heater is, here's how to find out:
Look for the water heater's serial number, which is located at or near the top of the unit. It will start with a letter followed by a series of numbers. The letter indicates the month in which it was manufactured ("A" for January, "B" for February, etc.), with the immediately following numbers being the year. So, if your water heater's serial number starts with "G15," the "G" is for July, and the "15" is for 2015 your water heater was manufactured in July of 2015.
Water heater warning signs
Whether it's age or other factors, when your water heater is displaying any of the following issues, don't hesitate to contact Advanced Propane for service so we can help you start the replacement process.
hot water turning cold suddenly
an unexplainable rise in energy usage and costs
difficulty draining the water when you flush the water heater tank
water or damp spots on the floor under or around the water heater tank
strange noises like rumbling, banging, or scraping when the water heater is running
rusty water coming out of the tap when you use hot water
Get efficiency and comfort with a tankless water heater
Choosing a propane tankless water heater for your water heater replacement is a wise investment in your home and its value.
Investing in a propane tankless water heater is a cost-effective and eco-friendly solution to reduce your monthly energy bills without compromising your comfort.
Using a storage water heater with a tank is not very energy efficient. The heater repeatedly heats the same amount of water, even when you don't need hot water, which leads to higher energy usage and more expensive energy bills.
Tankless water heaters are different from traditional ones. They heat water only when you use it, and for the duration you need it. This leads to significant savings in energy consumption!
Advanced Propane is the water heater installation and service company you can count on for adding a high-efficiency propane water heater to your home! Contact us today to get started.