The Many Commercial Uses of Propane!
Advanced Propane is the commercial propane company your business can trust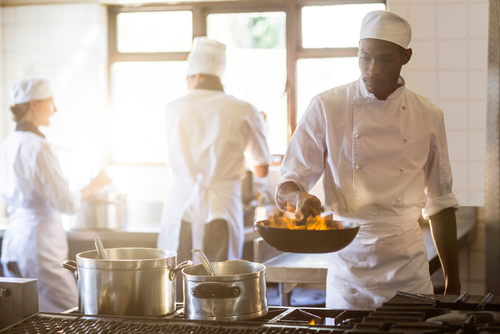 Because propane is so versatile and energy efficient, and can be used anywhere, it is an ideal commercial fuel.
Advanced Propane offers dependable commercial propane services. Our team will create a customized bulk propane delivery service so you can be sure your business will always have the propane it needs to get the job done.
Here are some of the ways local businesses can benefit from propane.
Propane for agriculture
There are close to 70,000 farms in Tennessee, with the average farm size being 154 acres. That's close to 40% of the state being farmland.
Agriculture contributes approximately $80 billion to the state's economy. The leading products include:
soybeans
cattle and calves
corn
hay
cotton
tobacco
broiler chickens
fresh-for-market tomatoes
dairy products
Propane can do a great deal around farms as it is both cost-effective and versatile. It can be used to heat barns, greenhouses, poultry houses, and other outbuildings, as well as power water heaters and standby generators for homes and outbuildings.
More and more tobacco farmers are turning to propane for crop drying and curing as it provides a more reliable, quality result with superior energy efficiency.
Additionally, using propane for weed control is an environmentally friendly alternative to traditional herbicides that can contaminate soil. This method allows you to quickly return to work in your fields.
Propane for construction
Propane is useful in construction sites to maintain work even in low temperatures. It can be utilized for heating interior spaces, which helps workers and materials to stay safe. Additionally, propane is used as an outdoor ground thawing equipment, allowing concrete and paving work to go on.
The usage of propane temporary heating enables materials such as stucco, paint, and plaster to dry and cure properly, which in turn prevents them from being at the risk of failing due to freezing and thawing.
Propane generators can also charge batteries for other equipment, ensuring that they are always charged and ready for use.
Propane for hospitality businesses
Tennessee is hugely popular when it comes to tourism. Whether it's barbecue and blues in Memphis, Music Row and the Grand Ol' Opry in Nashville, gorgeous views and Dollywood in the Smokies, or other attractions, tourism is a major driver of the state's economy.
Tennessee had a record year for visitor spending in 2022 with $27.5 billion, a 14% increase over 2021. Not only that, but Tennessee is also 11th in the nation for travel spending. Hospitality and tourism contributed $1.8 billion to actual state sales tax collections last year.
The greater Nashville area alone saw 14.4 million visitors spending $8.8 billion. And more growth in these numbers is expected in coming years.
Using propane is a great tool for area hotels, restaurants, event centers, golf courses and country clubs, bed-and-breakfasts, banquet halls, and catering firms.
Propane can be used to power various commercial kitchen appliances such as cooktops, ovens, broilers, grills, water heaters, and warming trays. This is particularly beneficial in places where there is no access to natural gas lines.
In addition to cooking, propane can be used at hotels, inns, and bed-and-breakfasts in multiple other ways. It is ideal for high-efficiency heating systems, water heaters, and commercial dryers. Propane-powered dryers are 25% faster than electric ones and result in less wear and tear on clothing and fewer wrinkles, making housekeeping work more efficient.
If you do landscaping for resorts, golf courses and country clubs, or other hospitality facilities, propane-powered landscaping equipment offers superior efficiency and efficiency while protecting your employees from exhaust fumes.
Partner with Advanced Propane for dependable commercial propane services! Contact us today for a consultation.