What Propane Appliances Can I Use in My Home?
Enjoy all that propane has to offer!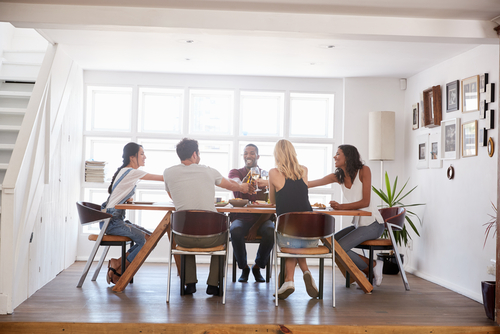 Propane is an energy source that offers unmatched versatility, energy efficiency, and reliability. It can enhance every part of your home, both indoors and outdoors.
With expert propane appliance installation and service, along with dependable propane delivery from Advanced Propane, you can enjoy all that propane has to offer in your home in Middle Tennessee or Southern Kentucky!
Your propane appliances will be installed by our licensed, skilled service technicians, who can also run gas lines into and through your home. Our Keep-Filled Automatic Delivery uses the latest software to track your propane usage and make a delivery to your home before you run low.
Here are some of the ways propane can make your home better.
Furnaces and boilers
Propane is the best option for quick, consistent, and efficient home heating. The latest propane boilers and furnaces are highly efficient and can achieve up to 98% efficiency. This indicates that almost all of the amount you spend on propane is used for heating your home, with just two cents wasted in combustion. You can begin saving on energy expenses as soon as you switch to a new propane heating system!
Water heaters
Heating water is the home's second biggest energy expense after heating and cooling, accounting for approximately 20% of yearly energy bills.
Propane water heaters provide great comfort and significantly reduce energy costs. They can provide the same amount of hot water per hour as a 50-gallon electric model with only a 40-gallon propane storage tank.
Do you want more comfort and convenience while significantly cutting down your water heating energy bills? Consider switching to a propane tankless water heater that provides hot water on-demand. This innovation can help you save a lot on water heating costs over time.
Generators
Power outages caused by weather conditions such as summer thunderstorms or winter ice storms can make life at home difficult and even potentially hazardous.
With a propane whole-house standby generator, you can power various appliances and equipment like your HVAC system, refrigerator, electronic devices, and essential medical equipment such as CPAPs to make sure that you and your family stay comfortable and safe.
Space heaters
Propane can be used for more than just whole-house heating. It can also efficiently heat up unheated or underheated spaces such as workshops, sunporches, garages, or sheds. Propane space heaters provide better comfort and efficiency than electric heaters.
Ranges, cooktops, and ovens
Propane is a safe and dependable source of energy for cooking that can be used even in areas without access to a gas utility.
Using propane for cooking has several benefits, especially when it comes to precision and speed in temperature control which helps in achieving optimum cooking. In contrast, electric ranges take more time to heat up and cool down. Additionally, propane ovens have more moisture which prevents roasts and turkeys from drying out, which is not the case with electric ovens.
Clothes dryers
Laundry is a monotonous chore that we all want to finish quickly.
Improve the speed of your laundry routine by using a propane clothes dryer. It's not just faster, but also creates less wrinkles and wear compared to an electric dryer. This means you can have fresh, clean clothes in less time, and with less need for ironing afterwards.
Outdoor living
Propane has many benefits for both indoor and outdoor use. For instance, using a propane grill is more convenient than using charcoal since it is ready for grilling in less than five minutes instead of the 30 minutes it takes with a charcoal fire. Additionally, propane grills offer accurate temperature control, which enables you to cook different types of food perfectly.
With propane, you can elevate your outdoor living with high-efficiency pool and patio heaters, deck and patio heaters, firepits, insect traps, outdoor lighting systems, and outdoor fireplaces. Propane helps you make the most out of every moment in your backyard.
With Advanced Propane's dependable propane delivery and expert propane appliance installation and service, you can have the benefits of propane appliances in your home! Become a customer today.