How to Save On Heating Bills This Winter
Follow These Easy Tips to Keep a Few Extra Dollars in Your Wallet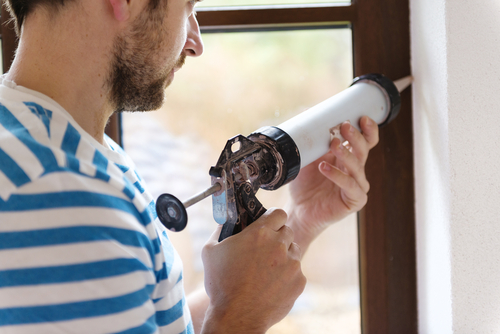 If you use propane to heat your home, you already have a distinct advantage over homes that are heated by electricity. Propane is a far more efficient—and hotter burning—alternative to electricity. As a result, you'll use less of it to heat your home, which may save you money on energy bills.
Because propane isn't fully reliant on the local electric grid to keep your house warm, it will be far less affected during an untimely power outage, whereas if you heat your home with electricity and the electricity goes out during a snow or ice storm, your home will not be heated. Propane systems—whose supply is stored right on your property—will not leave you in the cold and will operate with little to no interruption.
Want to make the most of propane's efficiency so you're spending less on heating costs this winter? Check out these tips below:
Check and Change the Air Filter
If you have a furnace, the air filter should be checked at least once a month and changed nearly as often. If you own pets or if someone in your home suffers from any respiratory condition, you must check it even more frequently.
A clean filter not only keeps your heating system more efficient by preventing over-working, but it also allows the air in your home to stay cleaner, so you won't need to use extra air filters to help circulation.
Don't Block the Heat
Look around your house: Is there furniture, drapes, or anything else that is obstructing the air from your vents? To allow heated air to freely circulate, keep a clear area around it. This helps to minimize the number of times your heating system cycles on and off.
Get Rid of Troublesome Drafts
Drafts around windows, doors, and exterior walls can all contribute to heat loss that can equal leaving a window open 24 hours a day, 7 days a week! However, caulking, weatherstripping, expanding foam, and other products may help you save money on your heating bills by keeping the heat inside where it belongs.
Doing this can cut your heating costs by up to 10%.
Turn Down Your Water Heater Temperature
You may be thinking, "What?! It's winter! I want hot water!" Don't worry!
By turning your water heater thermostat from the factory preset temperature of 140˚ down to 120 ˚, your water will still be nice and hot—and you'll save some money without sacrificing one bit of comfort. Also, scalding risk is greatly reduced.
When it comes to reliable delivery of efficient propane, Advanced Propane can't be beat! Become an Advanced Propane customer and experience the difference we can make for your Tennessee or Southern Kentucky home, today!
Homebuyers and Contractors: Feel the Power of Propane
Propane powers sought-after features, increases efficiency, and so much more!
When shopping for a home—or choosing to renovate or build one—there are a litany of choices to consider. Utility costs, efficiency and safety are among key selling points, especially for young buyers when shopping for their first home, or those with tight budgets in an ultra-competitive housing market.
The larger, growing trend with homeowners across the US is the decision to heat their homes with propane gas, and general contractors have also discovered the myriad benefits of constructing a propane-fueled home. We want to make sure you're familiar with why this is the case and will explore those propane perks below!
Improving Your Bottom Line
The biggest perk of propane's rising appeal is that you'll save more on your monthly bills than if you were using electric or oil heating. According to a 2017 study, homes that used propane spent 49% to 67% less than oil users and 156% to 204% less than electricity users. Propane appliances are much more efficient given their advanced, modern technology, which helps to cut costs versus their older, late 90's counterparts. They boast a longer lifespan and costs less to repair over their shelf lives, too.
Greener and Cleaner
Help the environment the best way you can by reducing your carbon footprint with propane. It burns cleaner than most other fossil fuels! Its low carbon content means that it releases fewer emissions and it's listed as a clean-fuel source in the 1990 Clean Air Act as well as the Energy Policy Act of 1992.
Versatility Sells
Propane can power everything from water heaters, generators to stoves, and cooktops to fireplaces, clothes dryers, outdoor grills, and space heaters. With that kind of versatility, there's nearly nothing propane can't do to improve the day-to-day comfort in your home! What's more? The experts at third-generation family-owned Advanced Propane have the skills and outstanding customer service to cover all your needs.
Homebuilders Ride the Wave
A cutting-edge model called the Propane Energy Pod for new-home construction joins five applications of propane into an integrated whole- house energy package.
The pod allows builders to provide buyers with a comfortable, enjoyable home, with gas for cooking, clothes drying and fireplaces, unlimited hot water, and ultra-efficient space heating.
Some builders even add propane outdoor appliances themselves. As a bonus, builder rebates of up to $7,500 per year are available through the Propane Education & Research Council!
Contact us today to learn more about our propane services! Advanced Propane has been locally owned and operated since 1992, serving Middle Tennessee and Southern Kentucky homes and businesses!
Gas Log Sets: Providing Comfort and Style to Your Home
Keep warm and cozy all winter season long—and beyond!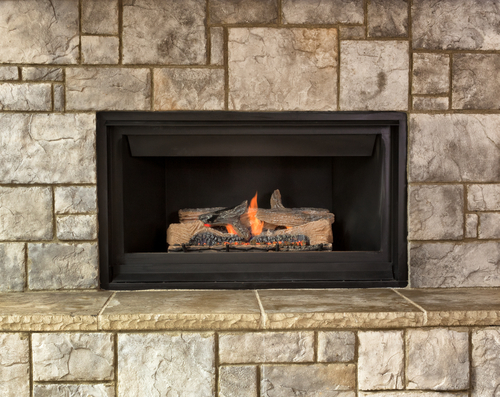 It's that time of year when we're getting back indoors and are wanting the comfort and warmth of a fire in our fireplaces.
But before you can sit back and enjoy a wood fire, there's some labor to be done.
First, you need to bring in the wood
Once that's done, you're tasked to build the fire, light it, and wait for it to become warm.
Once it begins to die, you then must deal with the ashes and soot afterwards.
You don't have to deal with any of that if you use Advanced Propane's propane gas logs from top makers such as Empire, Superior, and RH Peterson! We provide a diverse selection of designs and sizes, so you'll be able to find the right one that perfectly fits your space.
Comfort and Convenience for Homes of All Sizes
Propane gas logs offer the ultimate in convenience when it comes to your comfort. All you must do is push a button and you have a fire—ZERO waiting, ZERO hassle!
You don't have to worry about having firewood on hand with gas logs. Your fuel supply is right there in your propane tank! With our Keep Filled automatic delivery, you'll always have the propane you need for a fire in your fireplace.
Another one of the finest features of gas log fireplaces is that there is no need for post-fire cleaning. There will be no need to worry about cleaning ash or scouring the internet for chimney cleaning services.
Gas Logs are Sought-After Features—and Look Great, Too!
Traditional fireplaces require you to look at ashes, soot, or pieces of burned wood. Gas logs offer a lovely fireplace all the time.
Your gas log set can be customized to fit your décor. Our gas logs are handcrafted to look exactly like real wood and are beautiful works of art. Oak, rustic pine, birch, and driftwood are some examples of gas log sets that will complement your fireplace and style perfectly.
Do You Choose Vented or Vent-Free?
When choosing gas logs, you must decide whether to get vented or vent-free. Efficiency, where your fireplace is placed, local building codes, and appearance are all factors in this selection.
Vented logs create a broad, lifelike flame that is comparable to a genuine wood fire. However, achieving that appearance requires an open chimney flue or damper, and much of the generated heat escapes through them.

The chimney flue is closed with vented gas logs. You'll get excellent energy efficiency.

Most vent-free log sets are regulated by a thermostat to maintain a constant room temperature. Because vent-free gas logs add moisture to the air in your home, adequate ventilation is required to prevent mold and mildew formation. Additionally, because vent-free gas logs emit a little quantity of exhaust into your indoor space, they aren't suitable for bedrooms or small, closed places like bathrooms or RVs. Vent-free gas logs are also not allowed in certain local building codes. Check with your town to see if vent-free gas logs are legal before buying your gas logs.
Get in touch with us about adding the comfort, ease, and style of gas logs to your home! We've been selling and installing log sets across the region since our founding in 1992—providing our customers with the most courteous, professional service that you would expect from a family-owned and family-operated business!
10 Propane Facts You Might Not Know
Today you learn science, history—and more!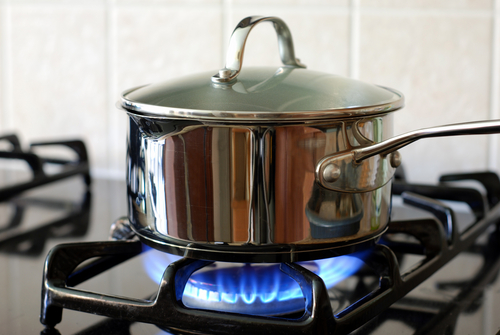 If you have propane powering your home heating systems—or even just supplemental appliances within—you know how amazingly versatile, efficient, and clean burning it is.
There is, however, so much more to know about it! Here are 10 interesting facts about this clean, green source of energy.
The chemical formula for propane is C3H8.
Walter O. Snelling was the first to discover that propane is a volatile component in gasoline, in 1910. He developed a method for bottling liquid propane and patented it. In 1913, he sold his propane patent to Frank Phillips, the founder of Phillips Petroleum, for $50,000 ($1.3 million in today's dollars).
In its natural state, propane has no color or fragrance. The propane delivered to your home or business has that distinct "rotten-egg" smell because it is treated with an odorant, commonly ethyl mercaptan, for safety reasons. The smell allows propane leaks to be quickly detected.
About 90% of the United States' propane supply is domestically produced, making it a very reliable and secure energy source.
The majority of the country's propane supply is created via natural gas processing.
The propane sector accounts for roughly $40 billion of the United States' overall gross domestic product.
Propane is considered a clean-burning fossil fuel under the 1990 Clean Air Act and the National Energy Policy of 1992, which name it as an alternative energy. What it is not named at is a greenhouse gas.
Propane does not harm the air, soil, water, aquatic life, marine life, or plant life in the rate event of a leak.
Propane is one of the most cost-effective energy solutions available, making it very budget friendly. Today's high-efficiency propane heating systems and other propane appliances have efficiency ratings of 95%, or even higher!
Propane is one of the safest forms of energy available. Propane will not ignite unless the surrounding air reaches a temperature of 940 Fahrenheit. Propane tanks are made of carbon steel and are 20 times more puncture-resistant than ethanol, methanol, or gasoline tanks.
What's something else you should know? Advanced Propane can't be beat for dependable propane delivery and service—all year long. Become a customer today and make a difference in your home or business!
Propane Whole-House Backup vs. Portable Generators
Which is the right choice for my home?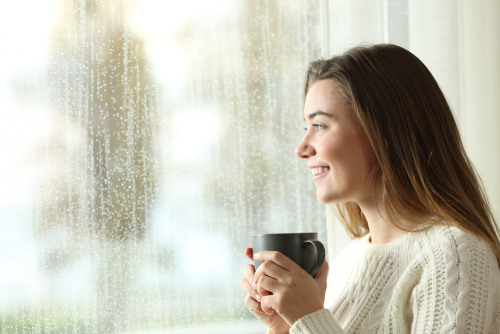 This has been a rough summer when it comes to the weather here in Tennessee and Southern Kentucky. The devastating floods we had are contributing to what could be a record year for rainfall.
Heavy rains, thunderstorms, and other bad weather increase the risk of power outages. Those outages can last for days or a week or longer, depending on whereabouts you live.
This makes right now the perfect time to upgrade to a propane whole-house backup generator. The experts at Advanced Propane, sell, install, and service top-quality generators from Generac, the nation's leader when it comes to generators. We also provide propane tank installation and reliable propane delivery, so your generator always has the fuel it needs to keep your home safe and comfortable.
Advantages of Propane Whole-House Backup Generators
Our Generac whole-house generators are also known as "standby generators." That's because it is standing by—ready to go whenever you need it! As soon as the power goes out, the generator waits about 10 seconds to see if it's just a flicker, then kicks on. You don't have to do a thing!
With your generator having its own dedicated propane tank, a full tank can keep your home in power for at least a week. And when we say power, we mean for all your home's needs. You can have lights, a running refrigerator and other kitchen appliances, operating medical equipment like electric wheelchairs, a functioning sump pump, an operable home security system, the comfort of home heating and cooling, and the ability to use and charge electronics like computers, laptops, TVs, and phones.
Disadvantages of Portable Generators
Yes, portable generators don't cost very much. But you get what you pay for here.
Most portable generators are powered by propane or gasoline. Unless you have multiple propane cylinders or several gallons of gasoline on hand at your home, portable generators will not have the fuel needed for outages of more than a couple of days.
If you lose your power at night, or during bad weather, you must go outside, fuel your portable generator then connect it with your home. That can be both difficult and dangerous.
Speaking of safety, portable generators carry a risk of carbon monoxide poisoning. NEVER use them indoors, or in an enclosed or covered area like a garage, carport, or sunporch.
Finally, portable generators are very limited in terms of power. You may be able to keep the lights and fridge on, but running the sump pump, charging electronics and other uses are likely off the table.
Get the comfort, security, and peace of mind that come with a propane whole-house backup generator. Contact the pros at Advanced Propane to get started!