Propane Applications for Local Tennessee Businesses
Advanced Propane can help boost your small business's bottom line!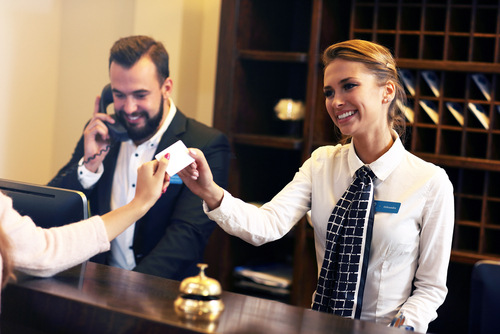 Small businesses are the backbone of the economy here in Tennessee and southern Kentucky. And for many of them, this past year and a half has been quite challenging.
They have had to adapt to changing needs of their customers and circumstances beyond their control, using their intelligence and creativity to innovate new ways to get the job done.
Alongside this, small business owners are constantly looking for a way to minimize cost and maximize productivity and profits. Advanced Propane can surely help with both thanks to our portfolio of commercial propane services!
What Businesses Benefit From Propane?
You'd be surprised at the wide and diverse range of businesses that use propane. It is a clean-burning, efficient energy source that can not only lower energy costs but help tasks be performed more safely, effectively, and efficiently.
Restaurants, caterers, resorts, and commercial kitchens use propane in a variety of ways, powering appliances such as cooktops, ovens, commercial broilers, water heaters, grills, warming stations, outdoor deck, and patio heaters, fire pits, and more! With propane, they can create large volumes of top-quality food with the precise and instant temperature control propane provides when cooking.
Construction companies are building more homes with propane appliances because customers want the amenities that propane provides, such as gas cooking and efficient home and water heating. Builders also use propane on job sites for generators and temporary heating.
Hotels, laundromats, dry cleaners, and commercial laundries use propane commercial dryers. They get laundry dryer 25% faster than comparable electric dryers, which increases productivity while decreasing energy costs. The laundry also has less wear and fewer wrinkles.
Landscapers are discovering that propane commercial mowers are more cost-effective as changing cylinders takes much less time than refueling with gasoline. And because propane is clean-burning, there is less wear on engine parts, helping reduce maintenance and repair costs while extending the mowers' life expectancy. Another benefit of propane's clean-burning is that workers aren't breathing in exhaust fumes as they do with gasoline.
Propane helps farmers with efficient crop drying, heating for barns and greenhouses, water heating, and safe, environmentally friendly, herbicide-free flame weed control, and more.
If your small business is looking for increased efficiency and productivity and reduced energy costs, contact Advanced Propane today to learn more about our commercial propane services such as cylinder exchanges, fleet fueling, and more!
Propane Utilization for Local Farms & Agriculture
Advanced Propane Can Help Your Business's Bottom Line!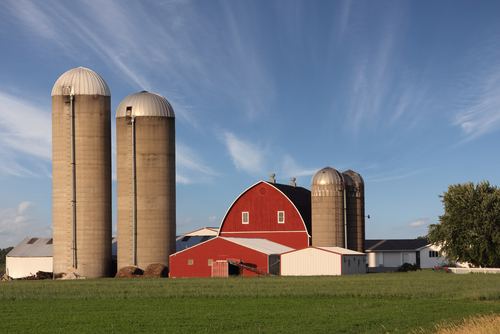 As a local farmer, you will be doing many different types of work throughout your long day. One of the hardest is trying to maximize income while ensuring costs are kept low.
You might not think of it at first, but your fuel and energy costs are—in fact—a major part of your farm's expenses. In fact, this is one of the key reasons over 750,000 farms across America regularly use propane in their day-to-day agriculture operations! Clean, reliable, and efficient American propane provides the power to plant, water, harvest, dry, store, and transport our national food supply to and from locations. Advanced Propane can help you take control of these costs with our agricultural propane services!
As a family-owned, local company, Advanced Propane many years of experience working with farms and agricultural businesses right here in Southern Kentucky and across Tennessee. We understand your needs and concerns in ways large, national propane companies just can't. You'll get reliable, responsive service from us!
Propane Helps Farms Run Far More Efficiently
Propane's clean burning and energy efficiency allow propane to be your farm's most cost-effective choice for energy. Check out the possible ways that this can help you prosper:
You keep more of your yield when using propane crop drying as opposed to crop dryers that use other fuels. A propane crop dryer is also up to 50% more efficient than those powered by alternative sources.
Using propane for heating barns, greenhouses, and other buildings, as well as for water heating, is not only cost-effective, it also is more reliable than electricity as your energy is right there in your propane tanks.
Speaking of electricity, propane generators can keep your buildings, as well as your home, safe, powered and connected during power outages.
Propane-powered forklifts are more powerful than electric forklifts and can run in wet conditions, something electric forklifts cannot do. Propane is clean burning and so it's a popular choice for indoor as well as outdoor use. Gasoline and diesel forklifts cannot be used indoors because of their emissions.
Propane can be safely used to power irrigation equipment so that crops remain watered properly.
Weeds can be a threat to your crops, but using herbicides is harmful to the health of you and your workers as well as the surrounding environment. In addition, you lose out on time before being able to go back to work. But with propane flame weed control, you get safe, fast, efficient weed control that lets you get back to work right away, saving you time and money.
What's even better? Nearly 90% all propane used in America is produced right here domestically. When you use propane on your farm, you are supporting American products, American businesses, and American industry—and contributing to our national energy independence, too!
Get in touch with us so we can help you use efficient, versatile propane on your farm! With offices in Lebanon, Cookeville, and Hartsville, Advanced Propane is ready to take care of your installation, service, and repair needs—fast!
Propane for New Home Construction and More!
Discover the Benefits Propane Can Bring to Your Next Project!
Can you believe the housing market lately?
U.S. housing stats have been soaring since the COVID-19 pandemic has slowed. Right nearby, the Greater Nashville area is ranked ninth in the country for new home construction!
One survey found that younger consumers are planning to spend more on home improvement and renovation projects this year, as they've discovered the benefits of a comfortable home after spending so much time at home throughout 2020. This presents opportunities for home builders and contractors much like yourself. Using propane is a great way to stand out in the market and offers other benefits as well!
And when it comes to all things propane, Advanced Propane provides reliable bulk propane delivery to your business or jobsite, with customized delivery schedules. We can safely and expertly install propane tanks and supply you with temporary heating equipment. Our trained, experienced service technicians can install propane appliances that perfectly fit your upcoming projects, too!
Use the Propane Energy Pod
The Propane Energy Pod makes building or remodeling a home with propane easy! By merging five applications of propane into one integrated energy package for the whole house, you'll build more efficiently while offering home buyers and homeowners the features they want!
The five ways propane is used in the Propane Energy Pod are:
Space heating
Water heating
Cooking
Clothes drying
Fireplaces
These upgrades will increase your residential or commercial building's energy efficiency while also adding sought-after features, such as propane cooking, heating, and water heating, and a lifestyle with enhanced convenience and comfort both inside the home and out.
Did you know that building homes with propane can get home builders rewarded? The Propane Construction Incentive Program, from the Propane Education and Research Council, provides incentives of up to $7,500 a year to residential construction businesses that build homes with propane or propane appliances.
Propane Improves Construction Sites
Beyond the benefits, propane can help your business to be more efficient and cost-effective, allowing you to minimize costs so that you can maximize profits.
Propane temporary heating at your construction site is a good investment for keeping your employees safe. It also protects work such as stucco, plaster, paint, concrete, and plumbing from the effects of cold temperatures during the winter season.
Propane forklifts are a more cost-effective option than electric or gasoline forklifts. Electric forks need hours to recharge, and the fumes from gasoline ones don't make them safe for indoor or closed-in areas.
Contact us to learn all about our commercial propane services in both Southern Kentucky and across Tennessee!
Tankless Vs. Conventional Water Heaters
Tankless Offers Increased Energy Efficiency and so Much More!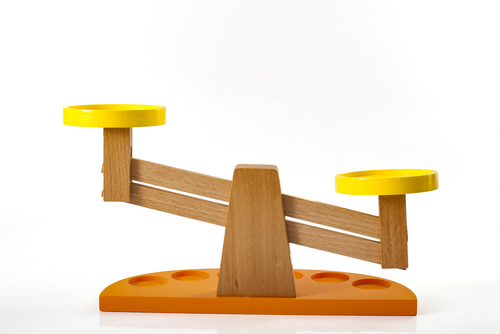 If you're looking to replace the water heater currently in your home—or are building a new home and need to install a water heater altogether—the propane appliance professionals at Advanced Propane are here to help!
The most important thing to know when selecting a water heater is that propane is a much better fuel for water heating than electricity. Why is that? For starters, you'll get your water hot much faster, and with better efficiency. Propane water heaters are also more durable, require less maintenance on average, and have much longer shelf lives than electric water heater models.
In addition to how your water heater is powered, you'll have another choice to make. Should you go with the usual conventional water heater with a tank, or upgrade to a propane tankless water heater?
Advanced Propane sells, installs, maintains, and repairs propane tankless water heaters from Rinnai, the industry leader in water heating equipment! We'll also help you secure rebates for your new Rinnai water heater, too!
Here's why tankless is the way to go:
The Benefits of Propane Tankless Water Heaters
Endless Hot Water On-Demand: With a tankless water heater, hot water will flow continuously if it is fed by your main water line. No more waiting or re-heating time spent between showers!
Dramatically Better Efficiency: Tankless water heaters are energy efficient because they only heat water when it is needed. That efficiency can save consumers as much as 40% on their water heating energy costs month-to-month!
Quality Components: Tankless water heaters feature high-quality components that are far less likely to fail than traditional tanked models—and can be repaired rather than replaced.
More Placement Flexibility: There is no storage tank with a tankless water heater, which means it is relatively small—about the size of an average suitcase. You can also mount it on any wall in your home, including in closets and crawl spaces that would ordinarily be inaccessible to conventional equipment.
Longer Life Expectancy: Most water heating systems have a life expectancy of 10 to 15 years, but tankless water heaters can last 20 years or even longer!
Better Home Value: A tankless water heater, in addition to improving your HERS (Home Energy Rating System) and LEED (Leadership in Energy & Environmental Design) scores, can also make your home more desirable and valuable if you decide to sell.
Contact Advanced Propane to get started on adding a high-efficiency propane water heater to your home!
Does Using Propane Reduce Your Emissions?
Learn The Benefits Of Clean, Green Propane Gas!
You may have heard about the idea of homes going "all-electric"—meaning utilizing electricity to power nearly everything in the home including heating, water heating, cooking, and clothes drying.
The goal of that—as it's told—is to reduce environmental impact and greenhouse gas emissions. Unfortunately, the idea of electricity doing that is incorrect. When it comes to reduced emissions and environmental impact, propane takes the crown in reducing environmental impact.
Let's detail how this comes to be:
How Is Propane Cleaner Than Electricity?
About half of the electricity generated in the United States is generated by coal-fired power plants. In fact, only the transportation sector creates more greenhouse gases here in the United States than electricity generation. Meanwhile, propane is so clean burning it produces close to zero greenhouse gas emissions.
Using propane in your home for whole-house heating, water heating, cooking, and clothes drying can reduce your home's greenhouse gas emissions by 50% or more! In fact, a propane-powered home has 30% fewer carbon dioxide emissions than an all-electric home.
The transmission of electricity is also extremely inefficient. When electricity travels from the power plant through the power lines to your home, the electrons in the power lines encounter resistance. That resistance results in an inherent loss of energy. It takes three units of source energy to get one unit of electricity into your home. That means more coal needs to be burned—subsequently generating more carbon—to get electricity to our homes.
Because propane gas is stored right on your property in your propane tank, there is virtually no loss of energy from the tank to your appliances.
Efficiency Matters!
Propane is dramatically more efficient than electricity when you look at the total energy consumed as well. This, by definition, is the energy consumed in the extraction, production, processing, and transportation of the fuel to your home. With all those things factored in, propane is considered 87% efficient. Electricity comes in at a mere 32% efficient by comparison.
Not only does propane's efficiency reduce your emissions, but it also reduces your energy costs too! Propane water heaters can lower your water heating energy costs by 30% when compared with their electric counterparts. Since water heating makes up about 20% of your home's energy usage annually, you'll see the difference in your energy bills month-to-month almost immediately.
Enjoy the benefits of clean-burning propane in your Kentucky or Tennessee area home today! Become an Advanced Propane customer and experience the difference we can make for you.