Propane: A Planet Friendly Energy Source
Learn about all the good propane does for the planet!
So much has changed in the 51 years since the first Earth Day.
It can be debated that people really began caring about the environment after seeing the devastating effects of neglecting it, from deadly smog to oil spills to even domestic rivers catching on fire. Their concern, speaking out and activism led to the vast change in both business practices and government oversight. The Clean Air Act and the Clean Water Act helped significantly reduce air and water pollution respectively.
As we look toward Earth Day on April 22nd, there has been a lot of positive change to date, but so much remains to be done. The threat of climate change also looms large.
While we may recycle and compost, there is another way we can do better for the environment—use propane gas in and around our homes!
Advanced Propane can is the leader in Tennessee and Southern Kentucky for dependable, safe propane delivery.
Propane's Clean And Green Benefits
The idea of propane being environmentally friendly may be surprising to some who are unfamiliar, but it really is true.
Propane is named as an alternative fuel in both the Clean Air Act of 1990 and the 1992 National Energy Policy.
Propane has a smaller carbon footprint than other fossil fuels such as diesel, gasoline, kerosene, and ethanol. In fact, propane combustion produces fewer than half the greenhouse gas emissions made by electricity to produce the same amount of energy.
The energy efficiency of propane makes it more environmentally friendly than other energy sources as well. For example, a propane tankless water heater can save you up to 50% on energy costs compared with a similar water heater that's powered by electricity. A propane clothes dryer saves energy by getting a laundry dryer 25% faster than comparable electric dryers.
Unlike gasoline, diesel, kerosene, and other liquid fossil fuels, propane does not cause environmental damage in the rare event of a leak. It does not soak into the ground, get in the water, or leave a residue. It simply dissipates in the air.
It's non-toxic and does not harm air, water, soil, marine life, plant life, or aquatic life.
Get local, reliable delivery of eco-friendly propane gas to your local home or business today by becoming an Advanced Propane customer!
Does My Propane Water Heater Need Regular Maintenance?
Enjoy Endless Hot Water With A Propane Tankless Water Heater!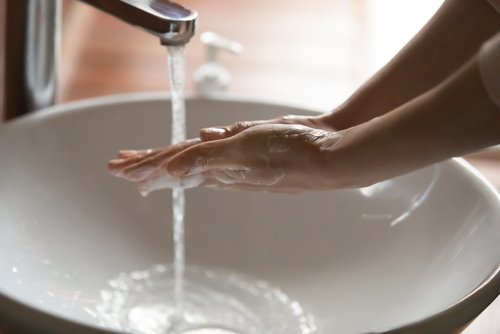 As winter continues here in Tennessee and southern Kentucky, we know that hot shower on a cold morning, or a hot bath after a long day, can feel really, really good. But at this time of year, it should be noted that your propane water heater is working harder than ever.
3 Ways Winter Is Hard On Your Water Heater
Standing Heat Loss: If you're like most other homeowners, you likely own a conventional water heater with a storage tank. And it may be down in the basement, where it gets pretty cold this time of year. As the heated water in your water heater tank sits there waiting to be used, it loses heat. That's defined as standing heat loss. The more standing heat loss there is, the harder your water heater will have to work to make sure your water is kept hot for whenever you decide to use it.
The Water is Colder: In winter, the fresh water coming into your home has a lower inlet temperature. In plain English, that means the water is inherently colder. Your water heater will have to work harder to get that colder water up to your desired temperature.
You're Using More Hot Water: Remember those hot showers? You're probably taking longer and hotter ones this time of year. You may also be using appliances that use hot water more often, like running more dishwasher loads when you have company over the holidays, or doing more laundry over Winter Break. All that use means more hard work for your water heater.
Taking care of your propane water heater can help it run at peak efficiency, prevent breakdowns, and extend its life expectancy. All of those in turn help save you money!
We recommend an annual maintenance tune-up by a professional, who has the skills, experience, and tools to do the job right. But there are things you can do during the year to help your water heater run as it should.
Water Heater Maintenance Tips
Shut Off the Propane Supply:
Before doing any maintenance, turn the pilot knob (located on the water heater's gas valve/thermostat) to the OFF position.
Flush the Tank:
Turn off the cold-water supply. Connect a garden hose to the drain valve and put the other end outside your home. Drain about a quarter of the tank, then drain some water into a bucket. If the water is clear, you're done. If not, drain until the water coming out is clear.
Be VERY CAREFUL when flushing your tank, as the water coming out is very hot and there is a scalding risk. If you feel uncomfortable doing this, call in a professional.
Check the Anode Rod:
This is also called the sacrificial rod, as it draws corrosive minerals to itself instead of those minerals weakening your water tank. Replace the rod if more than six inches of the core steel wire is exposed, the rod is less than ½ inch thick, or if the rod is coated with calcium. Again, if you don't feel comfortable tackling this job, contact your service technician.
Upgrade To Tankless!
If your water heater is around 10 years old, it's time to start planning to replace it. Advanced Propane installs top quality water heaters from Rheem, American, AO Smith, and Lochinvar. We can also help you upgrade to a tankless water heater. You don't have to worry about tank maintenance, and you get endless hot water, on-demand!
Advanced Propane has grown to become one of the largest family-owned propane businesses in the region since our founding in 1992—providing our customers with the most courteous, professional service that you would expect from a family-owned and family-operated business. If you're ready to upgrade to a new water heater, contact us today and we'll help you get started.
Propane Gas: 10 Things You Might Not Know
Think you know propane? We've got some fascinating facts for you!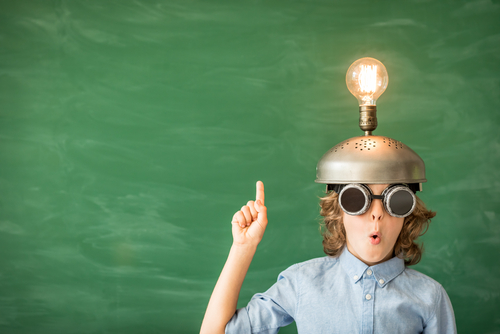 If you get propane delivery from Advanced Propane, you already know about many of the ways propane can make your Tennessee or Southern Kentucky home even better.
But there may be some things you don't know about propane and all that it can do. We have 10 facts about propane that will have you looking beyond the BBQ grill, and help you learn more about this versatile fuel!
Facts About Propane
The chemical formula for propane is C3H8.
In its natural state, propane has no odor and no color. The rotten-egg smell the propane in your home or business has is a chemical, most commonly ethyl mercaptan, added for safety purposes.
Walter O. Snelling, a chemist, was the first person to identify propane as a volatile component in gasoline. He patented propane, and later sold his patent to Frank Phillips, the founder of Phillips Petroleum, in 1913. The sale price for the patent was $50,000. That's $1.3 million in today's dollars.
Around 90 percent of America's propane supply is produced domestically and is a byproduct of natural gas processing.
The propane industry produces about $40 billion of the U.S. gross domestic product.
Propane is one of the cleanest-burning fossil fuels and is not classified as a greenhouse gas. In fact, it is named as an alternative fuel in both the 1990 Clean Air Act and the National Energy Policy of 1992.
In the event of a leak, propane will not damage the air, soil or water.
You get a lot of bang for your energy buck with propane. Today's propane heating system and other propane appliances have efficiency ratings of 95 percent, or even higher!
If propane is combined with air, it will not ignite until the source of ignition reaches 940 degrees Fahrenheit. That makes propane safe to transport in tanks.
Around 95 percent of professional chefs prefer to cook with gas because of the precise, instant temperature control and even cooking it offers. That makes propane a great choice for commercial kitchens.
Get in touch with the professionals at Advanced Propane to learn more about what propane can do to benefit your home or business, today!
Advanced Propane March 2019 blog #4
Tips for lighting outdoor spaces Spring is here, and soon you will be spending more and more time outside your home –
and doing more of your entertainment from there, too!
One of the most important and overlooked elements when it comes to creating a
comfortable and enjoyable outdoors space is lighting. But, how do you pick the right
fixtures and designs to make your outdoor space both inviting and functional?
Here are eight tips to get your outdoor lighting right this spring:
1. Include three types of lighting – Just like an indoor space, a functioning outdoor
space should include three types of lighting: ambient (your primary light source),
accent (to highlight a particular architectural feature or piece of art) and task
lighting (reading lights, pathway lights, etc.).
2. Measure first – Estimate how much light you will need to illuminate your
outdoor space. Here's a quick rule of thumb: multiply the square footage of the
area you want to light by 1.5 to estimate the total wattage you need for your
ambient light source.
3. 3
4. Think "right-sized" – Take measurements in advance so you can shop for fixtures
that fit physically, and visually, in your outdoor space. Try using a template to
visualize the size of your fixtures before you buy them.
5. Choose efficient fixtures – When choosing fixtures, choose models that sip
energy slowly for long nights of entertaining, such as LEDs and high efficiency
propane gas lamps (hey, we've got those!)
6. Look from all angles – Viewing your outdoor entertainment space from multiple
angles – especially from inside your home – can help you plan your outdoor
lighting.
7. Keep it subtle – No one wants a spotlight on them when they're trying to relax
for the evening; go for fixtures that bring a soft glow and ambiance to outdoor
entertainment space (propane torches are great for this). 7
8. Don't forget security – Keep entry points to your home and outdoor space well
lit to discourage uninvited guests from visiting. Consider adding motion sensors
for an added layer of protection.
Matthew DeMaio 3/9/19 5:37 PM
Comment [1]: Link to:
https://www.advancedpropaneinc.com/propa
ne/propane-appliances/
Matthew DeMaio 3/9/19 5:37 PM
Comment [2]: Link to:
https://www.advancedpropaneinc.com/propa
ne/propane-appliances/
Propane gas lamps provide a distinctive ambiance for your Middle Tennessee or
Southern Kentucky backyard, and Advanced Propane has plenty of them on hand to
for your perfect outdoor space. Contact us today to explore propane gas light and
propane gas lamp options from Advanced Propane in a range of colors and styles to
complement any décor!
Advanced Propane Inc. – neighbors serving neighbors from our Tennessee locations in
Lebanon, Cookeville, and Hartsville.
Matthew DeMaio 3/9/19 5:38 PM
Comment [3]: Link to:
https://www.advancedpropaneinc.com/servic
e-area/