Propane Gas Grill Sales & Installations in Tennessee and Kentucky
Enjoy gas grilling all year-long with the help of Advanced Propane!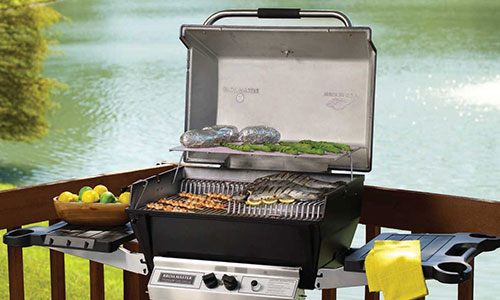 When it comes to choosing a charcoal vs. gas grill, gas grills are preferred 4 to 1 over charcoal grills.
There are many reasons for that: ease, convenience, great results and more. You get all of those when you come to Advanced Propane for your propane gas grill! We carry a wide selection of outstanding Broilmaster grills. You can choose between freestanding grills or built-in grills that can create your dream outdoor kitchen.
Broilmaster grills can be customized to meet your grilling needs with features like multiple grilling levels, side burners, doors and drawers, infrared sear burners, smokers, griddles, rotisseries and more!
You will get expert installation by our experienced service technicians and, when you need maintenance or repair of your propane gas grill, we're here for you.
Propane is the top choice for grilling!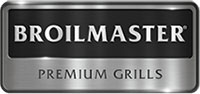 Grillers love propane for grilling because of its ease and convenience. You have enough work to do on a busy weekday evening or when you're hosting a backyard barbecue. Why put yourself through the hassle of grilling with charcoal? You must bring out the charcoal, establish a fire and tend the fire when using charcoal. And when you're done grilling, your work isn't done as you need to clean up the grill and all those messy ashes.
Grilling with propane is so much easier! You just turn on the supply valve, then turn on your grill. Once you've finished grilling, you simply give the grates a quick cleaning, turn off the grill and turn off the supply valve.
Your propane grill's dials allow for fine and immediate temperature control, allowing you to explore a wide range of grilling options.
With just a few turns of the dials, you can cook everything from medium-heat dishes like barbecued chicken to high-heat meals like steaks and kebabs. For low-and-slow foods like pulled pork, you can even do indirect grilling. Charcoal does not provide you with that level of versatility.
When compared wiith charcoal, propane has several benefits when it comes to the quality of your meal. It won't leave an overpowering smoky smell or taste, like charcoal can. Furthermore, lighter fluid used with charcoal can add a butane flavor and odor to the mix.
You'll love grilling with propane because you can use it to make your food the star! When it comes to meals with light, bright flavors like chicken, fish, vegetables and fruit, this is especially essential.
Ready to make grilling fun at your home? Get in touch with us to find out more about our great selection of Broilmaster grills!