PROPANE DELIVERY IN LEBANON, TENNESSEE
Lebanon, TN, depends on Advanced Propane for all its propane delivery and propane-powered equipment needs!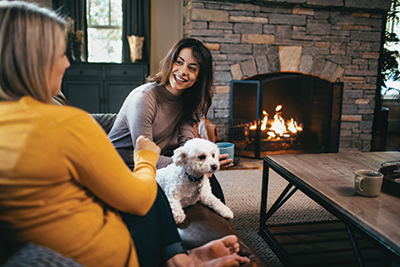 Our family has been in the propane business since 1992, serving the people of Lebanon with our own brand of customer service excellence. For personal service, industry expertise, and clear communication, Advanced Propane outshines the rest.
Advanced service, Advanced delivery!
Advanced Propane has built our reputation on peace of mind, convenience, and value.
Sign up for automatic propane delivery and know that you will always have the propane you need when you need it most.
Advanced Propane's pre-buy guaranteed price plan allows you to lock in a low rate for the entire year, meaning that no matter how the markets fluctuate, you don't pay a penny more.
We also offer outstanding maintenance and repair service, so your systems will be running like new all through the year.
Appliance sales, tank installations, and so much more!
When it comes time to install major propane gas appliances, Advanced Propane is your trusted source!
Our selection of vent-free heaters provide an additional heating source for a room or work area, and are available in a variety of blue-flame and infrared models.
Tankless water heaters—like those we supply from Noritz—provide an endless supply of hot water and traditionally last much longer than electric water heaters. These systems work on-demand, so they heat water only when it's needed, eliminating standby losses that occur in systems with hot water storage tanks like the typical electric water heater.
Gas logs from top name brands like Empire Home Comfort feature high-definition bark and natural colors for an authentic wood look. Gas logs burn cleaner than smoke-producing wood fires, and create a warm and welcoming focus for your living areas!
Advanced Propane is the leading propane delivery service in Lebanon.
It's easy to see why so many folks here in Tennessee choose our services over the competition—just look at all we have to offer:
Guaranteed best pricing on propane home delivery
Reliable delivery when you need it most
Industry-certified technicians
The latest technology
Round-the-clock emergency response
Flexible payment options to suit your lifestyle
Manage your account online for ultimate convenience
Financing options available
Monthly payments arranged
Automatic delivery of propane
Fast, friendly, courteous customer service
Great communication
Visit or contact us at our offices in Lebanon, the heart of Wilson County, Tennessee. We are located at:
Advanced Propane
7790-B Highway 109N
Lebanon, TN 37087
(615) 379-7535
Monday 8 AM–4:30 PM
Tuesday 8 AM–4:30 PM
Wednesday 8 AM–4:30 PM
Thursday 8 AM–4:30 PM
Friday 8 AM–4:30 PM
Saturday Closed
Sunday Closed
Lebanon loves Advanced Propane!
"Advance Propane has always given me excellent service and responds quickly to my phone calls (and a live person answers the call!). Yesterday, while having landscaping done in my yard, we needed to know exactly where the gas line was so as not to damage it while digging a trench. I called Advance Propane, and within just a couple of hours they had dispatched someone to my property to resolve the issue. I wish other companies would take a page out of Advance Propane's customer service Book! Thank you, Advance Propane!" — Crystal S.
"We had a tankless water heater installed in our home about two years ago. Recently we bought a cabin that has electric water heater. The comparison to the temperature and reaction time is so different. The tankless is so efficient, you'll really appreciate knowing you'll have hot water as long as you need it. The guys at Advanced Propane really took great care to install everything, and anytime I've had a question. I'd call them, there was always a person to help without any problems. Thank you to all the guys at Advanced Propane." — Joyce P.
Become an Advanced Propane customer today—it's super easy!
For propane delivery, new propane appliances, maintenance, repair or replacement
in Lebanon, Advanced Propane is at your service.
We've been Serving Lebanon, Hartsville, Cookeville, and surrounding areas since 1992, delivering propane and propane appliance solutions that make lives better.
Call Advanced Propane today to get started with reliable propane delivery in Lebanon.