The Most Dependable Propane Delivery in Nashville
Advanced Propane is Davidson's Most Trusted Propane Delivery provider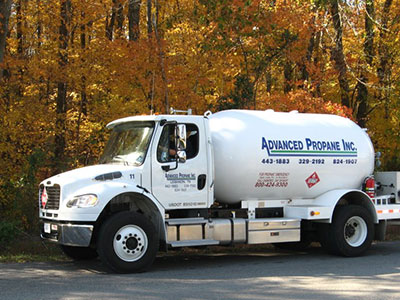 Our stellar team has been helping families and businesses in Davidson County for years and has the experience, skill and commitment to handle all your propane delivery needs. We know that loyalty is earned, not given, which is why we're constantly striving to exceed our customers' expectations and earn their trust every step of the way. Our team of experienced professionals is equipped to handle any propane needs with speed and accuracy. Our team of experienced professionals understands the importance of respect, hard work, and reliability, and we bring those values to every job we undertake.
Our full-service team is always there, providing the following services to our customers:
We understand the importance of having a well-trained staff, and we invest in ongoing training to ensure that our team stays up-to-date with the latest propane-related information and best practices.
When it comes to propane delivery, we believe that quality and affordability should go hand in hand, which is why we offer both to our valued customers.
Our extensive resources and supplier relationships give us the flexibility to meet the needs of our customers, ensuring that we're always able to provide propane solutions that meet their specific requirements.
By using our online payment portal, you'll enjoy the convenience of being able to pay for your services at any time, from anywhere.
Don't settle for subpar propane delivery – choose us for reliable, high-quality service.
Reviews
We pride ourselves on exceeding our customers' expectations, and our positive customer reviews speak for themselves.
Contact Us
We want to provide your Nashville household with the most dependable propane delivery around. Reach out today to become a customer.
About Us
Since our founding, we have been committed to providing reliable, high-quality propane delivery at a fair price.
NOTE:
If you have an emergency, DO NOT email us or contact us online. Call us at
615-443-1883
any time — we have staff standing by 24 hours a day, ready to help!
Reliable Propane Delivery, Close By
Address:
Advanced Propane 7790-B Hwy 109 N, Lebanon, TN 37087
---
Phone:
615-443-1883
---
Hours:
Sunday: Closed
Monday: 8:00am – 4:30pm
Tuesday: 8:00am – 4:30pm
Wednesday: 8:00am – 4:30pm
Thursday: 8:00am – 4:30pm
Friday: 8:00am – 4:30pm
Saturday: Closed
Advanced Propane Services
PROPANE TANK
Professional propane tank installation
Propane tank maintenance services
On-site propane tank removal
WATER HEATER
Quality water heater installation service by professional technicians
Water heater maintenance keeps your water heater running smoothly
Water heater services from installation to repairs you name it
We can also size and install tankless water heaters to save you money
Water heater replacement, upgrades, conversions and more
PROPANE SPACE HEATER
We can install indoor propane space heaters
And service of existing propane space heaters