PROPANE DELIVERY SERVICES IN WILSON COUNTY, TENNESSEE
Advanced Propane is ready to take care of your delivery, installation, service and repair needs—fast!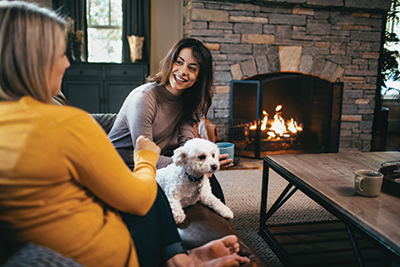 Our family has been in the propane business since 1992, serving the people of Lebanon with our own brand of customer service excellence. For personal service, industry expertise, and clear communication, Advanced Propane outshines the rest.
Local, reliable service you can trust!
Advanced Propane has built our reputation on peace of mind, convenience, and value.
Sign up for automatic propane delivery and know that you will always have the propane you need when you need it most.
Advanced Propane's pre-buy guaranteed price plan allows you to lock in a low rate for the entire year, meaning that no matter how the markets fluctuate, you don't pay a penny more.
We also offer outstanding maintenance and repair service, so your systems will be running like new all through the year.
Advanced offers appliance sales, tank installations, and so much more!
When it comes time to install major propane gas appliances, Advanced Propane is your trusted source!
Our selection of vent-free heaters provide an additional heating source for a room or work area, and are available in a variety of blue-flame and infrared models.
Tankless water heaters—like those we supply from Noritz—provide an endless supply of hot water and traditionally last much longer than electric water heaters. These systems work on-demand, so they heat water only when it's needed, eliminating standby losses that occur in systems with hot water storage tanks like the typical electric water heater.
Gas logs from top name brands like Empire Home Comfort feature high-definition bark and natural colors for an authentic wood look. Gas logs burn cleaner than smoke-producing wood fires, and create a warm and welcoming focus for your living areas!
Advanced Propane is the leading propane delivery service in Wilson County, TN.
It's easy to see why so many folks here in Tennessee choose our services over the competition—just look at all we have to offer:
Guaranteed best pricing on propane home delivery
Reliable delivery when you need it most
Industry-certified technicians
Round-the-clock emergency response
Flexible payment options to suit your lifestyle
Manage your account online for ultimate convenience
Monthly payments arranged
Automatic delivery of propane
Fast, friendly, courteous customer service
Visit or contact us at our offices in Lebanon, the heart of Wilson County, Tennessee. We are located at:
7790-B Highway 109N
Lebanon, TN 37087
(615) 379-7535
Providing propane services to Lebanon, Gladeville, Mt. Juliet, Watertown, and surrounding communities!
WilCo—short for Wilson County, Tennessee—displays some of Tennessee's genuine southern hospitality and local roots. Whether you're visiting any number of awesome area events, enjoying the state parks, watching a locally produced theatrical show, browsing one of the many boutiques, or tasting out of this world cuisine, you can easily see why WilCo is near Nashville… but miles from ordinary!
What are the best places to see?
Known as the "City Between the Lakes," Mount Juliet, TN has an endless supply of shopping, dining and entertainment.
Lebanon, TN offers historic landmarks, beautiful parks and outdoor recreation, a historic village, bustling town square, a modern Expo Center, the famous Wilson County Fair, the Dancing Lights of Christmas, and world-class entertainment at the Capitol Theatre.
With a quaint town square, antique shopping, mom and pop restaurants, local artisans, and even a drive-in movie theatre—Watertown, TN is full of nostalgia and classic Americana!
Plan a trip to Wilson County, TN to discover even more ways to make memories!
Wilson County loves Advanced Propane!
"Advanced is a family business and is locally owned. When you call, you get the receptionist here and not in some far away country. They are cheaper on propane than the larger competitor and their technicians are first class. I will not miss dealing with those big national brands!" — Tim P.
"Their customer is great! It seems like they always know who they are speaking with every time I have contacted them. I was out of gas at 3 AM and someone came at early morning and provided a fill-up. They have exceed my expectations." — Keith K.
Become an Advanced Propane customer today—it's super easy!
For propane delivery, new propane appliances, maintenance, repair or replacement in Lebanon, Advanced Propane is at your service. We've been serving Lebanon, Hartsville, Cookeville, and surrounding areas since 1992, delivering propane and propane appliance solutions that make lives better.
Call Advanced Propane today to get started with reliable propane delivery to homes and businesses all across Wilson County, TN.