Propane Space Heating Solutions in Tennessee and Kentucky
Get efficient, convenient comfort with Advanced Propane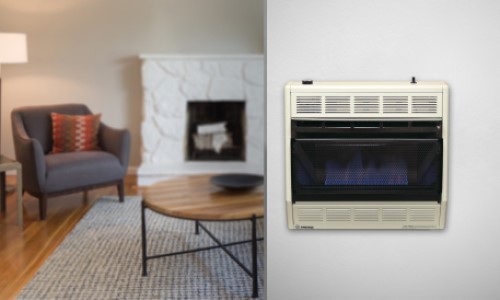 Whether it's a finished attic or under heated home addition, a three-season porch, a garage or a shed, come to Advanced Propane for propane space heaters, which will have you enjoying those spaces no matter what Old Man Winter throws our way!
We sell, install, maintain and repair propane space heaters from leading manufacturers including Empire, Hearthrite, Heatstar and Sun Star.
The professionals at Advanced Propane can answer all the questions you have about propane space heaters. We'll talk you through your choices for space heating, assisting you in selecting the correct size and kind of heater that will appropriately heat the entire area. Our team of professional and certified experts will set up your propane gas wall heater at your house.
We'll also educate you on the ins and outs of operating your new propane space heater safely so you can use it without worry.
If you've ever seen your electric bills skyrocket thanks to electric space heaters, propane space heaters offer a more energy-efficient solution. Propane space heaters warm your space faster than electric ones.
Space heaters help warm those hard-to-reach spaces!
In the winter, you can work in your garage or workshop shed in comfort with a propane space heater. You can relax and unwind on your three-season porch and enjoy the view without shivering. That under-heated bedroom can be used as a home office, playroom, hangout or guest room.
Advanced Propane provides reliable propane delivery and affordable propane tank installation and leasing to make having propane space heaters worry-free!
Propane space heaters from Advanced Propane give you the ability to use and enjoy all the spaces in your home no matter what the weather! Get in touch with us today to learn more about adding them to your home.